12/18/20 A couple of PreBS T5s underway. They are identical except for the transformers. One features standard Mojotone/Heybor and the other features Mercury Magnetics. In a simple circuit like these Champ style builds you can really hear the differences that each component contributes. One is a custom order and the other will be available soon. Both sound incredible!
4/05/20  A new PreBS 15+ underway during the Corona virus pandemic! Hopefully, we'll be able to play in the same room with other soon! This will have Mercury Magnetics OT and PT for 6V6 or 6L6 power tubes for output from 15W-35W. It will be housed in a custom cherrywood cab built by my dad and partner in PA.
Sold!
An almost finished PreBS 20 on the bench. Just needs a power cord, tubes, and testing. Will feature a pshychedelic tie dye grill from artisan Courtanay Pollock. See home page for completed pics!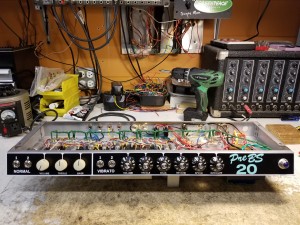 Almost ready to release a new Sweet model the "Sugar Baby." It will have a gain control, cascading gain stages, tube driven spring reverb, and master volume control for some nice crunch at lower volume settings and serious sustain for rock and blues leads. Should be ready by Sept 2016 if not sooner.
Just to follow up, the amp sounded great and sold but didn't get as much interest as it deserved. I would love to pursue this model of amp in the future. Contact me if you are interested! I was thinking there could be a Sugar Mama and Sugar Daddy to complete the family line.
Making progress on this new PreBS 20 build. Cap board wired and mounted, ckt board populated, wired and mounted. Tube socket and controls pot wiring is next.
A new PreBS 45T under way here. My take on the famous Fender 5F6-A 4×10 tweed Bassman with adjustable bias and a few other circuit tweeks to make it sing.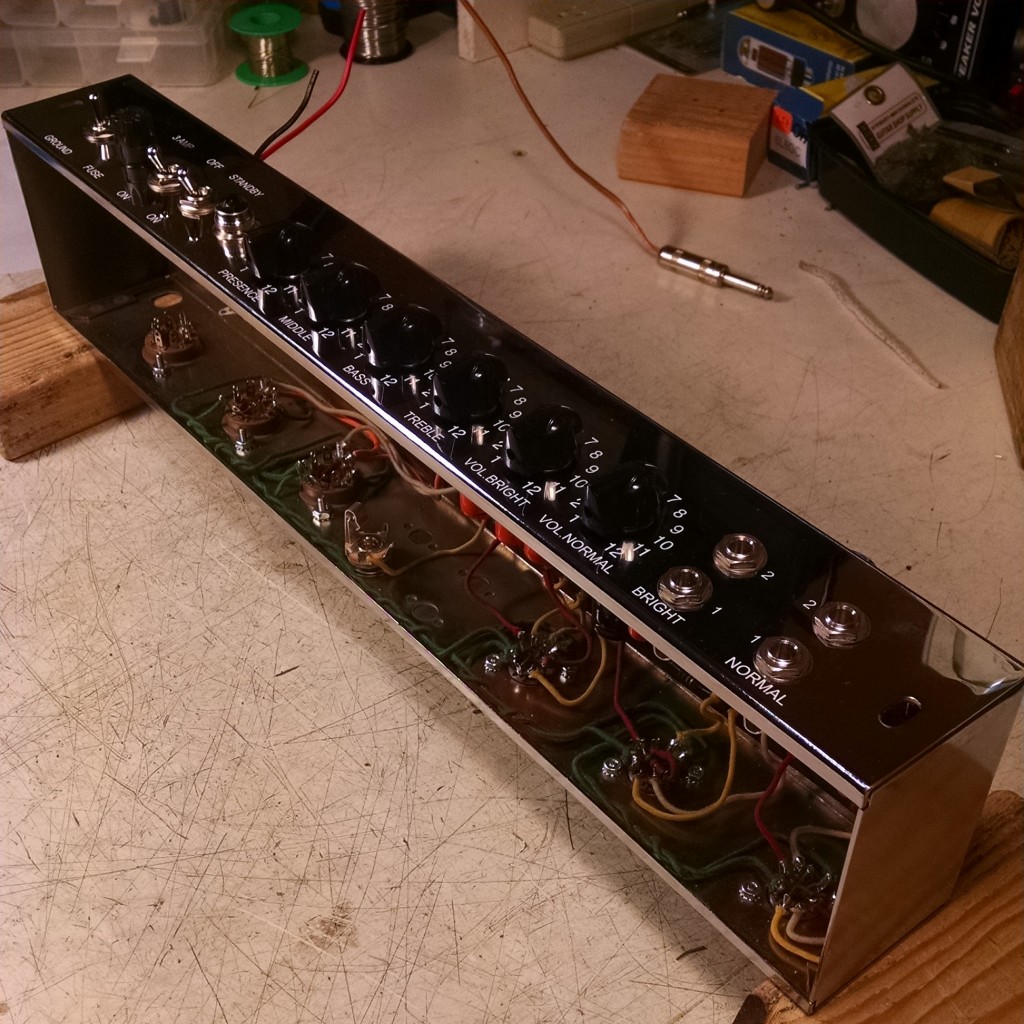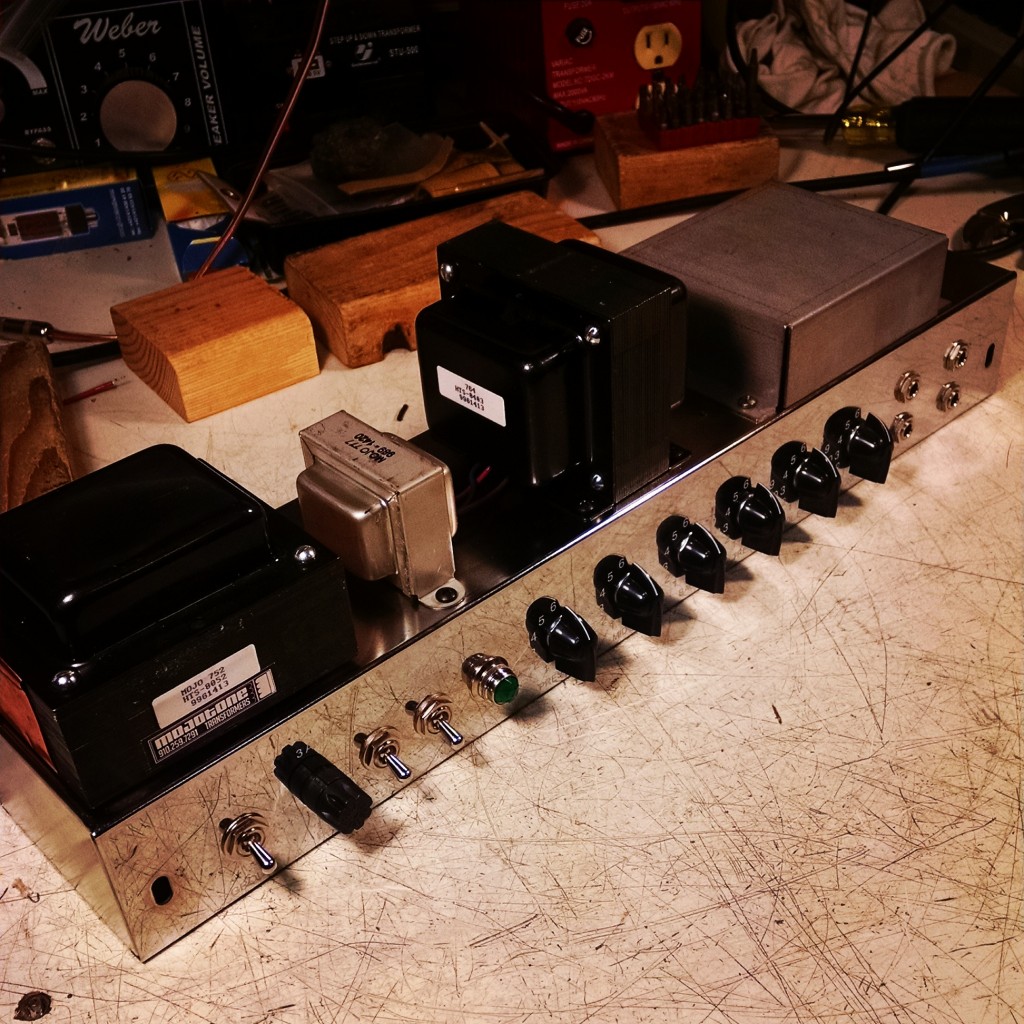 Here you can see the difference in trannsformers between the PreBS 20 and PreBS 20+. The one on the left is the PreBS 20+ with oversized and multi-tapped Mercury Magnetics trannys and on the right is a stock PreBS 20 with stock Mojotone (Heybor) trannys.